Next workshop in the Meet the PT Series:
Happy New You! - Move Smarter, Safer, Stronger
Josh Borgmeyer, PT, DPT, MTC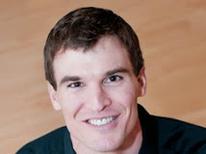 Wed, January 17, 2018
5:30 - 7:00 p.m.
Forest Park Visitor's Center Trolley Room
5595 Grand Drive, St. Louis, MO  63112
Jane and Josh will teach you how to make your poses stronger and safer and get new results. We will teach you about common muscle imbalances that lead to pain and dysfunction. You will learn to move more intelligently and prevent injury.
Better posture means better overall health!